Kashmiri Tantra Holiday Retreat
This retreat is one of the best ways to learn Kashmiri Tantra Massage which is the foundation of all types of conscious touch practices
July 15th to 22nd, 2023

waking up with gentle yoga, movement and meditation followed by a swim in the crystal-clear sea.

having a fresh vegan healthy breakfast prepared with fruits

receiving and giving conscious loving touch each day by learning Kashmiri Massage

living in a conscious community of like-minded friends learning the ancient wisdom of Tantra from a loving teacher.

This is an invitation to those who would like to have a conscious holiday in the paradise of Corfu, an island that is full of flowers, bees, beauty and crystal blue water.
This retreat is designed to give you experience of living in an environment where you are encouraged to open up to connection with yourself and with another human beings. This is the retreat is design to give you information, practices and experiences to gain a deeper understanding of the energies within yourself and how they play out in your life, especially while relating with the world around you.

This retreat is one of the best ways to learn Kashmiri Tantra Massage which is the foundation of all types of conscious touch practices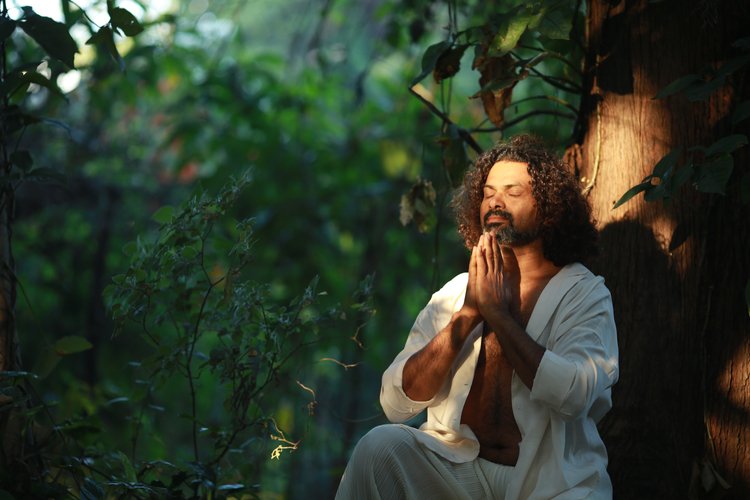 Unburden your body from aches and pains of hectic city life by bio dynamic breath, yoga and movement practices by the sea or in the group room
Discover how to give and receive conscious touch
Giving and receiving Kashmiri Tantra Massage every day
Dancing 5 elements of your body to the rhythm of the music and your energy
Chakra's and Kundalini Cleansing
Having free time to enjoy sea, sun and sand plus shopping, dining or just being
7 days tantra workshop.

7 days accommodation in twin shared bedroom (or single upon request)

Breakfast and lunch every day
Free Wi-Fi

A ton of joy and a great company

Safe and profound meditation space

And why Arillas Corfu? Our venue
The most breathtaking nature, sacred land of ancient wisdom and uplifting peace
White sand beaches

Breathtaking Sunsets

Amazing Greek food and wine

Warm Sunny climate

Romantic restaurants and bars

Holiday-style 2-bedroom apartments and studios
Healing Clay to rub on your body

Ancient Greek towns near by

Free Wi-Fi

Bike and scooter rental at the location

Olives groove all over
Everyday
07:30 – Morning Practice
09:00 – Breakfast
10:30 – Workshop Session
13:30 – Lunch
15:00 – Workshop Session
18:00 – Free evening for watching sunset, swimming, dinner
*All Levels of Experience are welcome.
*Singles and couples are welcome, couples can choose, if they want to do all mediations together.
Say Yes to Love & Join Us
July 15th to 22nd, 2023
Singles Package
Last-minute offer
Today only a €500 deposit

Couples Package
Last-minute offer

Today only a €1,000 deposit

The price includes accommodation and 2 meals a day for the 7 days of training.
Not sure if this course is for you?
Or you have any question?
Click on the button below and we will get in contact

Who are longing for a deeper connection to themselves and people around her. Women who needs to reset her body mind and heart by conscious touch and sacred art of Kashmiri Tantra.
Who would like to learn to create safe and sacred container for himself and for his woman so that she can open up and relax in his presence. Men who would like to learn conscious touch, giving and receiving and drawing healthy tantric boundaries when it comes to sex.
Who know about conscious communication, tantra, sacred sexuality, but still feel like their needs are not met by the other. Couples who want to reignite their sex lives and bring more presence, love and energy into the relationship. Any couple that wants to master the art of intimacy and lovemaking.
Anyone who wants to be awake and grounded person, feeling your inner fountain of joy, love and power. Anyone who longs for balancing their inner masculine and feminine and find happiness in life.
As a Tantra Teacher, Anahata's methods are simple, holistic, and playful – unlocking new human potentials that are unique to the world of Tantra.
Swami Anahata is a gifted, intuitive and passionate Tantra and meditation teacher. He creates sacred and safe spaces for anybody who wants to live their life to the fullest potential. He has dedicated the past 20 years to supporting the growth and self-discovery of himself and those around him through Tantra and other holistic practices.
Anahata's teachings fuse Eastern mysticism and Western scientific research on the subjects of Sex, Love and Relationship.
His deep surrender to this path inspired others and attracts people who wishes to learn and bring love back to our daily lives.