Kashmiri Tantra Massage Austria
May 12
@
4:00 am
–
May 14
@
4:00 pm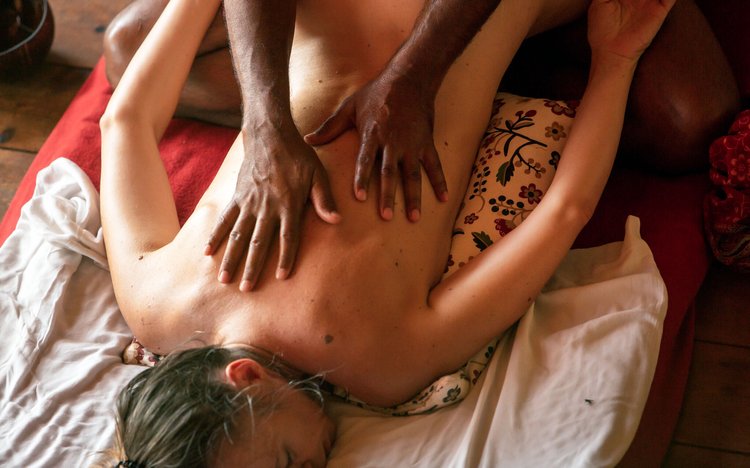 FOR SINGLES AND COUPLES
Enjoy the Sacred Art of Receiving and Giving Conscious, Loving Touch
Join us and experience Kashmiri Tantra Massage!
Here are 5 ways Kashmiri Tantra Massage will change your life:
1.Touch to heal and harmonize your body, mind, heart, and soul
The benefit of delicate and affectionate touch is a scientifically proven fact. We are wired to receive and give touch frequently, but often have little time and energy left to fulfill this deep need.
2. Fill up your energy cup
Imagine there is a cup inside of you that needs to be filled with nourishing touch. If it's empty, most of us start to feel a kind of emotional unhappiness. After a few weeks, it may turn into resentment, sadness, or even depression.
3. Enhance your capacity of pleasure
This meditative practice will increase your ability to give and receive pleasure. You will learn to communicate needs and boundaries, free up the flow of body subtle energy in your body, and awaken your senses.
4. Learning to play with sensuality between your masculine, feminine, inner child, and consciousness.
5. Deep loving connection to your Sexuality
This course will bring you a deep yes to your own body and your instinctual sexual nature which is raw and pure. During this course, you will learn how to play with this fire
Kashmiri Tantra Massage is a soft, sensual massage ritual from North India – a tradition of Kashmiri Shaivism. It unites masculine, feminine, inner child and the Buddha within (your godliness). The receiver gets in deep contact with these four energies. This is done in a safe and grounded way, so whatever healing needs to happen, happens without the giver having a goal to heal the receiver. The whole body gets touched sensually, without focusing on specific body parts.
What we will learn together:
• Tantric meditation to open up your Kundalini and Chakra system
• Tools to draw clear and playful boundaries while giving and receiving touch
• Full-body Kashmiri Tantra Massage exchanges (giving and receiving) each day
• Unique tantric ritual to honor Shiva-Shakti within you and your partner
• Strengthening your container to give and receive pleasure
• Awakening of your senses through tantric meditations
• Full body energy flow through emotional release and breathwork
Is this training for you?
Kashmiri Tantra massage training is for each and every human being who loves to receive and give yummy conscious and loving touch— whether single or in a relationship… men or women… new to tantra or experienced …all will benefit from it.
This course is for YOU if you're ready to open your Mind and Heart to the true teaching of Shiva and Shakti.
This course is for you if you feel a call to start your tantric journey by learning from the authentic source
This course is definitely for you if You are looking for an authentic source and teacher to learn Tantra massage and can't find it.
Important Note:
• Kashmiri massage is given on the naked body while the giver keeps their underwear on. There is no contact with the genitals.
• You don't have to be an experienced tantric practitioner, but you need to have previous experience in Tantra workshops or self-development.
• This workshop is open for singles and couples. We respect intimacy in couples and will never ask you to do meditation with anyone else unless you both agree otherwise.
• You are always in charge of the level of intimacy you share with others.
Click here for more info and bookings.